Bush Wedding in Gumdale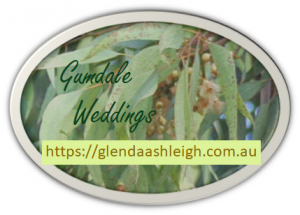 Celebrate your bush wedding in Gumdale, a delightful Brisbane  suburb in Queensland.  The Gumdale Historic Museum is an authentic pioneer's house right in the heart of Gumdale.
So near to Brisbane and the southern Bayside areas, this charming venue is just perfect for an Australian bush wedding. 
House in the Bush
Experience the feeling of the Australian bush in the early 1900s.  The house is constructed of depression-era, 1920s-1930s, tin shingle and weatherboard.  It has furniture, clothes, books and tools that are authentic depression-era, and these are just delightful.

The house sits in an Australian bush setting with grassed level ground and is next to a sealed car park.  This makes for easy access, especially for the Bridal Party and guests.
There are lots of fantastic natural bush photo opportunities too!  Create your own Australian bush experience with some props from the museum's collection.  This truly is the authentic bush adventure!
The adjacent Gumdale Progress Association Hall is also available for hire, either as a ceremony venue, or reception venue.
Please contact Robyn Nalder:  International – 61+732455009  Australia – 07 3245 5009 for hiring details.
I Love Bush Weddings
I love bush weddings!  Not only are they relaxed and fun, but everyone feels welcome at a bush wedding.  I create unique wedding ceremonies that capture the true essence of an Australian bush setting.  Contact Glenda to book  for your Australian bush wedding.
Bush Bride
Meanwhile, please enjoy the following tale of a 'Bush Bride' as she settles into domestic life in the Australian bush.  She may be new to the bush, however this Bride is no shrinking violet!  She is always cheerful as she comes to grips with the various challenges of life in the bush.